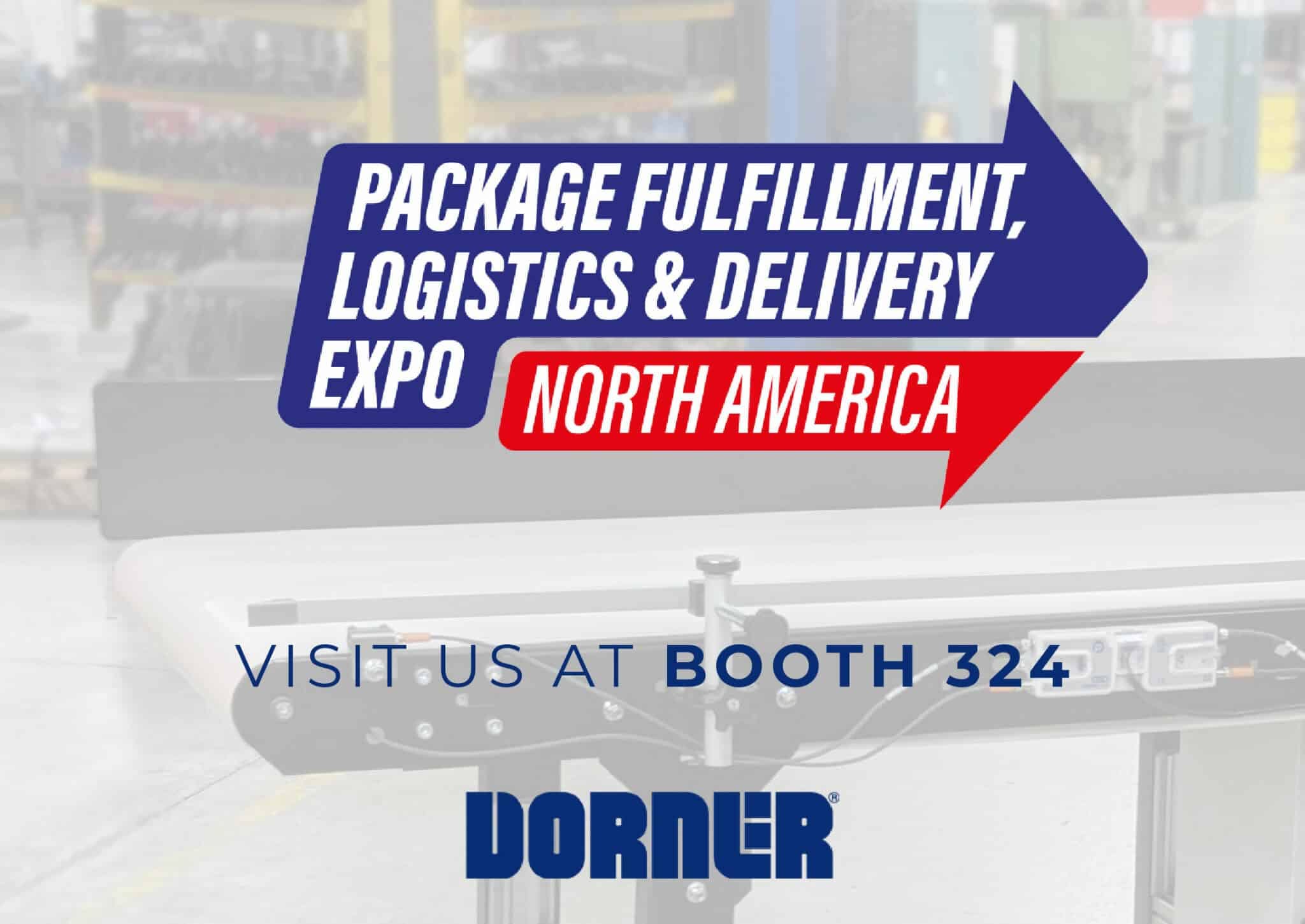 We are adding a new tradeshow to our schedule this year! The Dorner team will be showcasing two brand new products at the Package Fulfillment, Logistics, & Delivery Expo in Cincinnati, OH July 13-14.
Designed to overcome the challenges faced by packaging, logistics, and e-commerce industries, these new conveyors keep many of the benefits our customers know and love as well as an extensive selection of new features.
2200 XL Conveyor
Dorner's flagship low-profile conveyor got an extension! The 2200 XL features extended widths, with the lightweight, low-profile aluminum frame that the 2200 series is known for.
The combination of the lightweight frame with precision v-guiding and increased weight capability make the 2200 XL an ideal conveyor for AMRs and other warehouse automation applications. The extension on this conveyor also means it can be wider than it is long, enabling AMRs to dock sideways rather than end to end for quick, efficient loading and unloading of packages.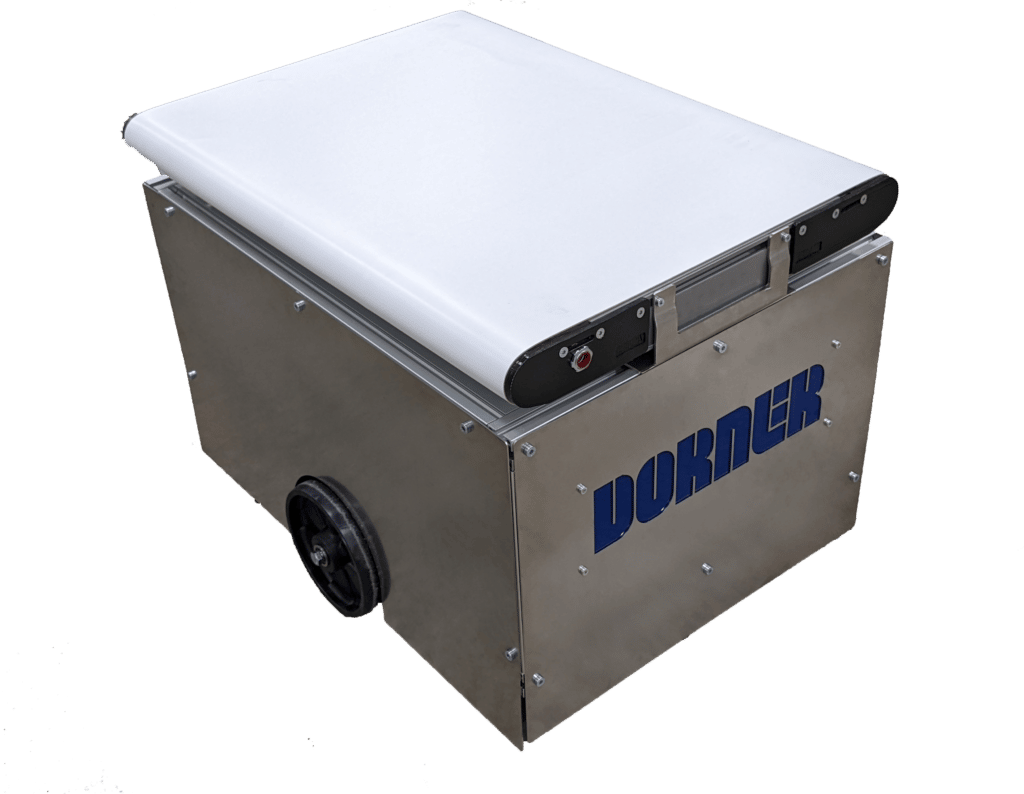 2200 XL Specs
Widths from 10in-36in
Lengths from 2ft-18ft
2.4in roller diameter with a 5/8 nose bar option for smaller packages
Loads up to 120lbs with speeds up to 600ft/min
3200 MH Conveyor
The new addition to our 3200 Series industrial conveyor line is designed to overcome the unique challenges of industrial e-commerce and logistics operations. With precision conveyance technology and a wider range of load capacity, the 3200 MH adds efficiency and accuracy for material handling, packaging, palletizing, and ecommerce applications.
The 3200 MH combines a painted steel frame with precision conveyance, and is ideal for accuracy critical applications such as palletizers, sorters, labelers, and more! Additionally, this conveyor is customizable and easily integrates with 24V DC motors and a variety of protocols for conveyance processes.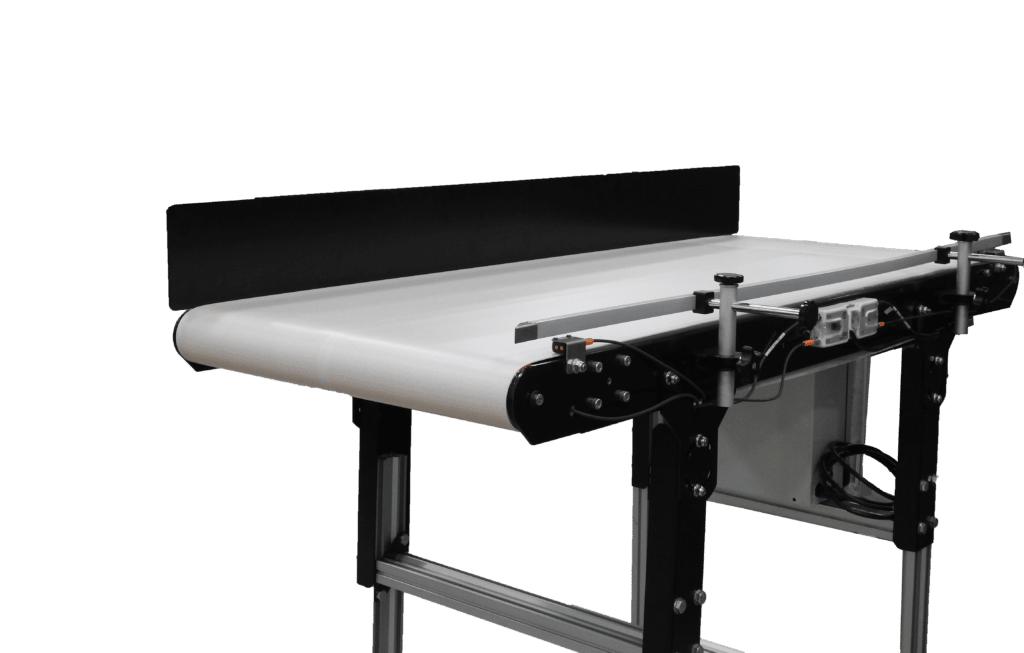 3200 MH Specs
Widths from 6in-48in
Lengths from 2ft-99ft*
3in roller diameter with 1-1/4in nose bar option to support smaller packages
Loads up to 1000lbs*
Speeds up to 600ft/min*
*Maximum specs depended on gearmotor mounting package.
Both new products are scheduled to launch later in 2022, and you can expect to see demonstrations of each, along with our other precision conveyance systems, at upcoming tradeshows.
Register for the Package Fulfillment, Logistics, & Delivery Expo here, and don't miss the 2200 XL and 3200 MH debut at booth 324.