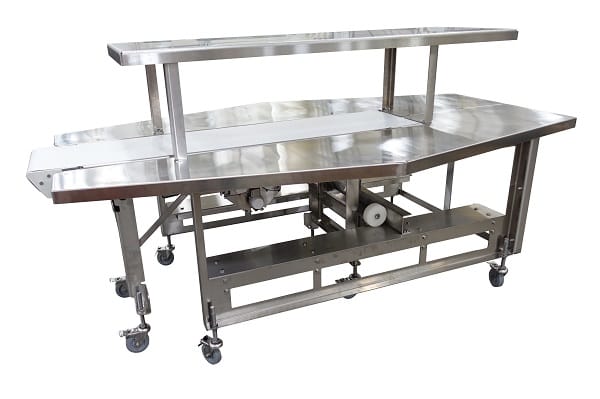 Dorner's sanitary conveyors are built for food safety. Our systems are easy to clean and disassemble, hygienically designed and safe to use. Every aspect is considered and this includes the conveyor accessories.
Dorner offers standard accessories such as guides, transfers and drip pans, but we can also custom design accessories for your specific application.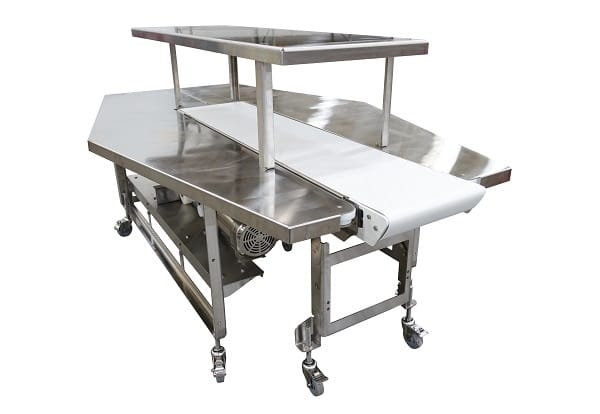 For ready-to-eat applications, customers are often looking for accessories such as tote holders, cutting tables and product displays. Custom tables can provide employees with a food safe surface to prepare or pack the items before placing them on the conveyor.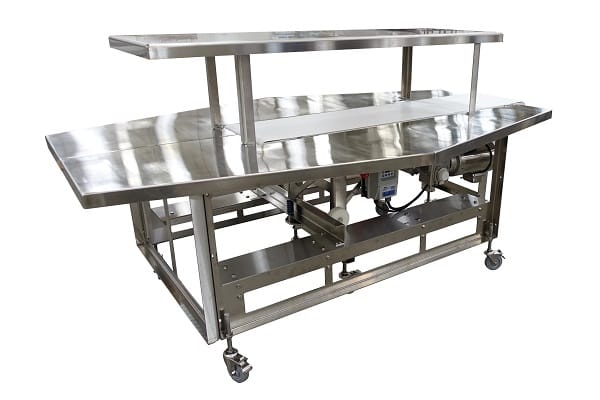 In this recent application, Dorner created a custom pack station to integrate with an AquaGard 7350 Series conveyor. The AquaGard line of conveyors is designed for a wide variety of applications in sanitary environments that require conveyor wipe downs and low pressure wash downs. Learn more.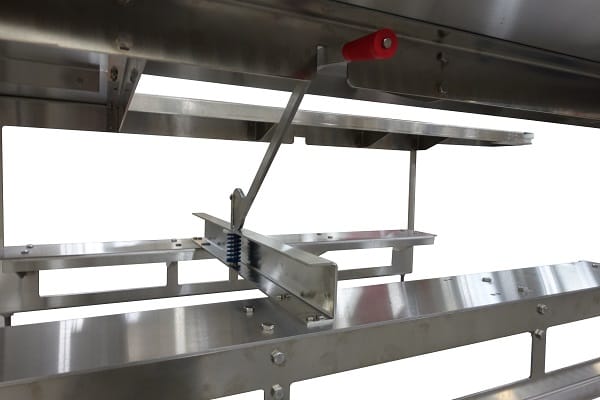 Not only does the pack station fit perfectly around the conveyor, the conveyor and station are both on wheels so that they can be separated for easy cleaning. Then, a simple locking function ensures that the conveyor stays in place during operation.
Learn more about Dorner's ready-to-eat conveyors.